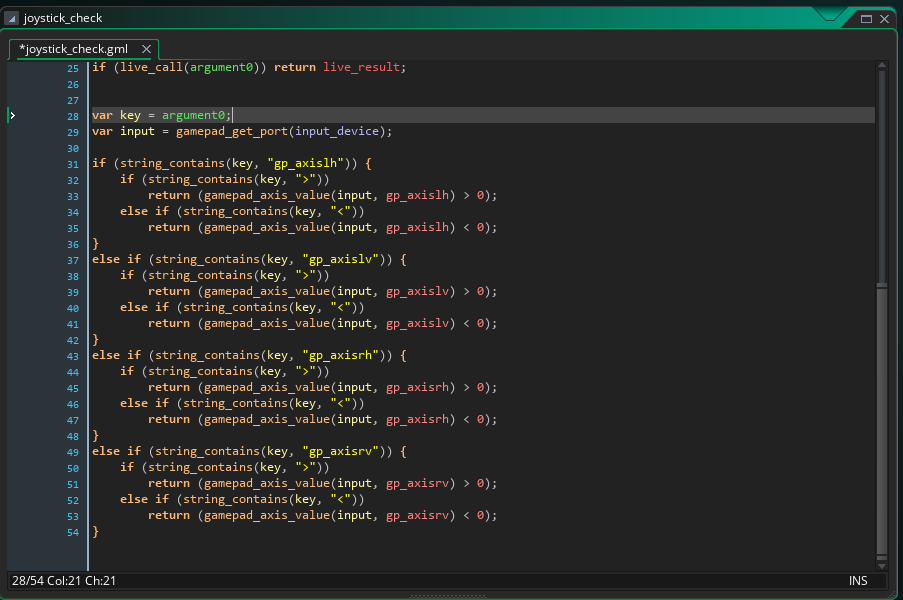 Hey Gentoo, not sure if you're still working on this asset, but its broken on a fresh download.
There is a bug where its looking for a gamepad port (number) but its being passed a string. A possible solution is updating joystick_check.
Also the game pad port mapping only works when set or incrementing from zero. If there is a direct input controller plugged in IE PS4 controller, game maker will set it to slot five or above. A nice improvement to this asset would be dynamically mapping the game pad slots rather than incrementing from zero. (I could just be using this asset incorrectly xD).
Thanks for making this asset!