Isometric Tactical RPG Framework for GameMaker Studio 2
A downloadable asset pack
An isometric tactical RPG framework project for GameMaker Studio 2 to create your own, larger scale isometric board game. This project is designed to be used as a new project and setup in a way for you to build your own game right on top of it. This asset utilizes some features from the last asset I published: Dynamic Turn Controller, but in a much simpler & smaller form. Feel free to use this for any of your games in a game jam or any other project, and let me know if you have any suggestions or issues! Thanks.
How To Use: See youtube video for more info
- download project and begin creating!
- use easy to use and understand scripts such as: WorldToGrid (EuclideanToIsometric), GridToWorld (IsometricToEuclidean), GetUnitAtPosition, IsTerrain, BoardDistance, UnitAtCurrentTeam, and more that allow you to create dynamic functionality with simple script calls.
- Right Arrow: Move to next team
- Lett Arrow: Move to previous team
- Z: toggle camera zoom
- R: restart room
- Enter: toggle debug mode
When you download this project you get access to all of the code, all of the art, and detailed/in-depth commenting, some of which is not shown in the videos. You can see examples of this super detailed commenting in the screenshots where I do my best to explain everything that is happening.
If you cannot afford to purchase this asset, you can watch both parts one and two on my youtube channel where I go over all of the code and explain what is happening. If these videos still leave you feeling overwhelmed, then I would recommend spending some more time working with GameMaker and becoming more comfortable with the code before trying to tackle a project like this.
Download
Click download now to get access to the following files:
IsometricBoardGameFramework.zip
813 kB
IsometricBoardGameFramework.yyz
123 kB
Comments
Log in with itch.io to leave a comment.
I am making an isometric space rts, this is going to be quite helpful.
After running this game, I got like an attached file without unit. can you please tell me how to fix this?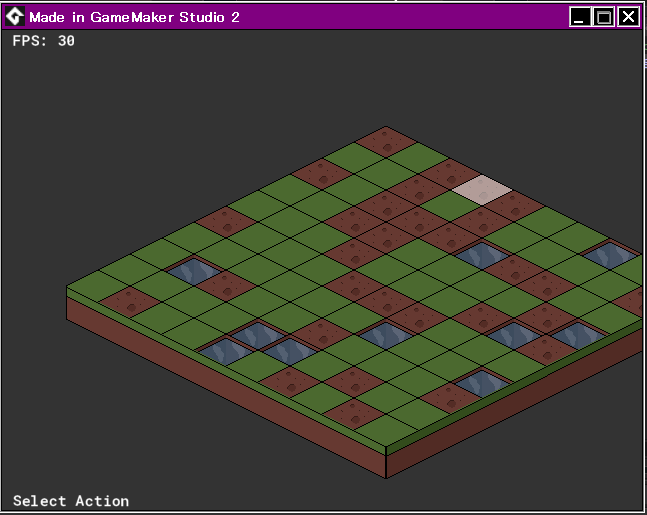 Did you try importing the yyz file? If not, open up GM, go to import project, and select the yyz file. Sometimes trying to import the project straight from the zip can cause issues. Let me know if this works, otherwise I will look into it some more.
I'm actually running into the same issue. I've tried both opening the project and importing it to GM2 from the yyz. Still no units spawned.
ok, thank you for letting me know. I will look into this immediately! I wonder why it's working for some people and not others??
I actually found a fix, I disabled viewports and the sprite have shown back up.
How exactly did you disable them and does it effect the game at all?